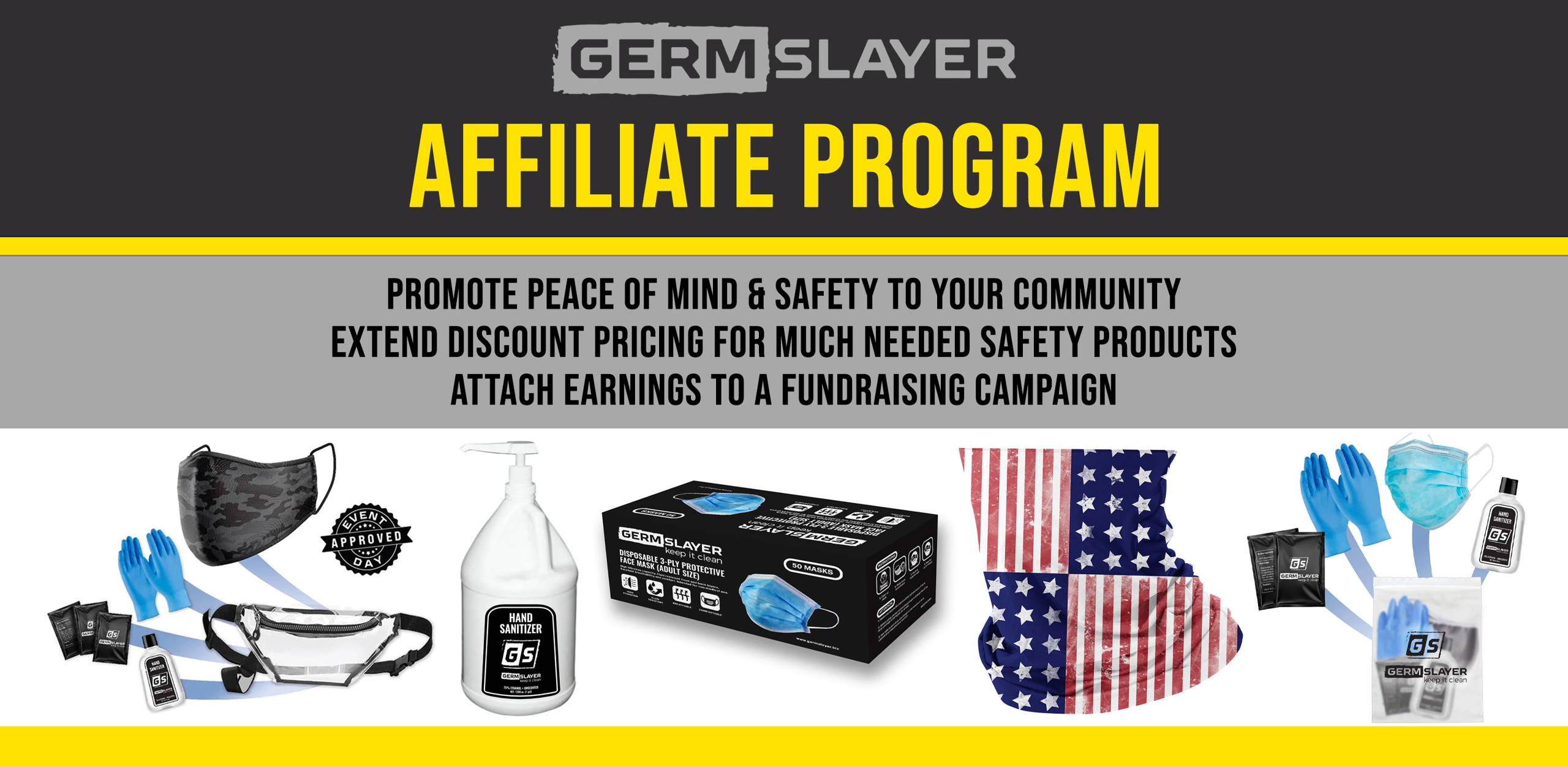 Welcome to the GermSlayer Affiliate Program
We understand the uncertainty about how COVID-19 will impact our communities, and all concerned are working diligently to provide resources that will allay concerns and promote a safer community.
We have designed an affiliate program to help businesses, non-profit organizations, and schools promote themselves as goodwill ambassadors to help their friends, families, employees, faculty, and administration stay safe. This program offers a stipend based on a % of sales generated to the organization. Generate revenue by sending an email to your distribution list with a uniquely identifiable link.
These much needed safety products may become difficult to find at times. By securing a relationship with a reliable source, you offer peace of mind to your alumni, student's families, faculty and all community members. Plus, we can work with you to design a mass email and social media campaign for your distribution. Now is the perfect time to send peace of mind to parents and families in your community. Call or email us today for more information.
How to Get Involved with GermSlayer
Fill out the form above with your information, and someone from our team will reach out to you with information about the program and how to proceed.
Supply PPE for your network or community by giving out your exclusive link. Send it out via methods like emails, social media posts, flyers, and more.
Provide your connections with masks, gaiters, sanitizer, kits, and more. Receive a stipend based on how much your network or community purchases.